Sponsoring Football Match in Kenya.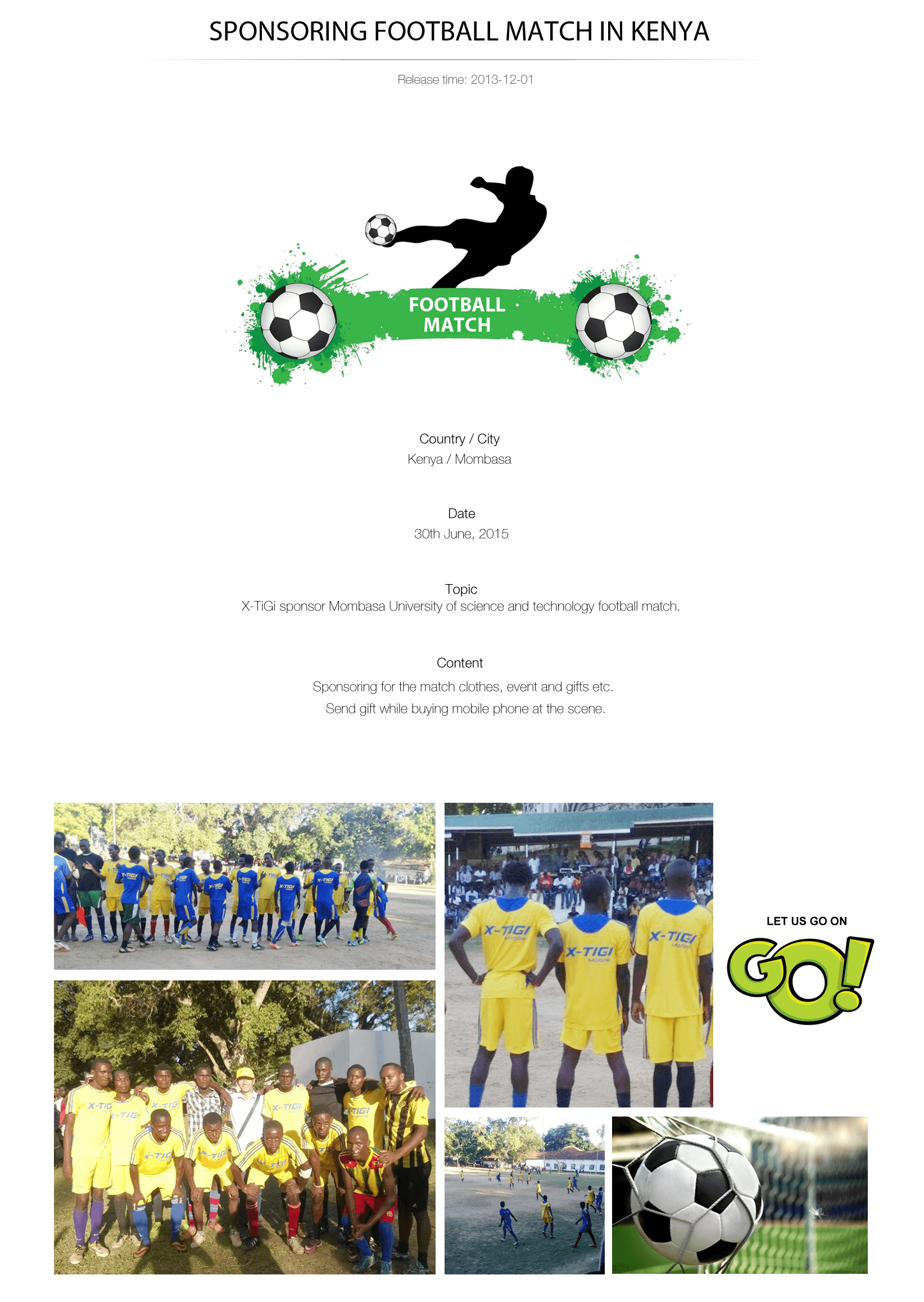 X-TIGI (HONG KONG) CO.,LIMITED
one of China's largest international high-tech enterprise groups of consumer electronics on global scale specializing in the R&D, design, production, sales and after-sales services of mobile communication products, tablet and small appliances and so on.
Tel:0755-3290 7080
Fax:0755-3290 7081
Copyright © 2005-2020.X-TIGI moblie All rights reserved.